ANTI-SLIP MINI BATH MATS IN PASTEL COLORS!
20.07.2021
New items in the ROXY-KIDS assortment! Anti-slip mini bath mats SEA ANIMALS are now available in pastel colors!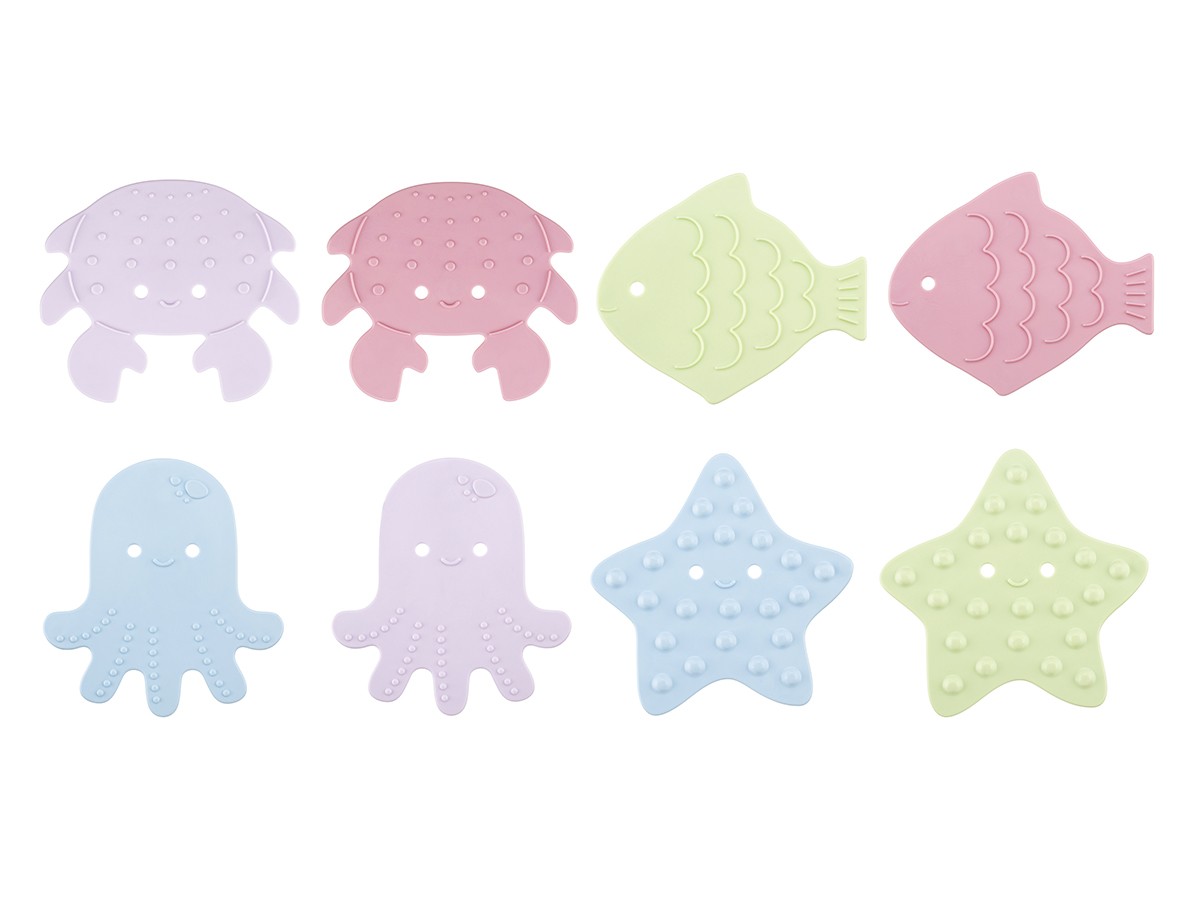 Customers already know our anti-slip mini bath mats and have given a lot of positive feedback to these bright and functional bathing accessories. Our collection includes series with domestic animals, tropical animals and sea animals.

Now we have released SEA ANIMALS series in soft and calm colors - soft pink, lilac, mint and light blue.This color scheme is favorable for babies, conducive to relaxation and removal of emotional tension. The assortment includes sets of 8 and 12 pieces.

The mini mats protect against slipping, decorate the bathroom and entertain children while bathing - they are very pleasant to look at, touch and chew on. The convex elements provide a light massage effect and develop fine motor skills, while the process of detaching the mats from the bath develops the grasping reflex.
The mats attach easily and securely with suction cups to any smooth surface without leaving marks. The products are odorless and completely safe, as they are made from modern teething materials. With the help of mats, kids learn to count, remember the names of colors and animals. The big advantage is that the mini mats are a great backdrop for photos!
New items are already available for ordering. Want to ask a question or make a bulk order?
Email us at export@roxy-kids.ru
roxy-kids #minibathmats #antislipmat mini mats new items sea animals
Просмотров: 82