Nasal aspirator with a soft nozzle – ROXY-KIDS revolutionary product
This ROXY-KIDS innovative product – a nasal aspirator with a soft nozzle and two-chamber design – will help clear your little one's blocked nose gently and efficiently.

The ROXY-KIDS mechanical nasal decongester is basically a tube that features a mouthpiece on the one side and a nozzle on the other.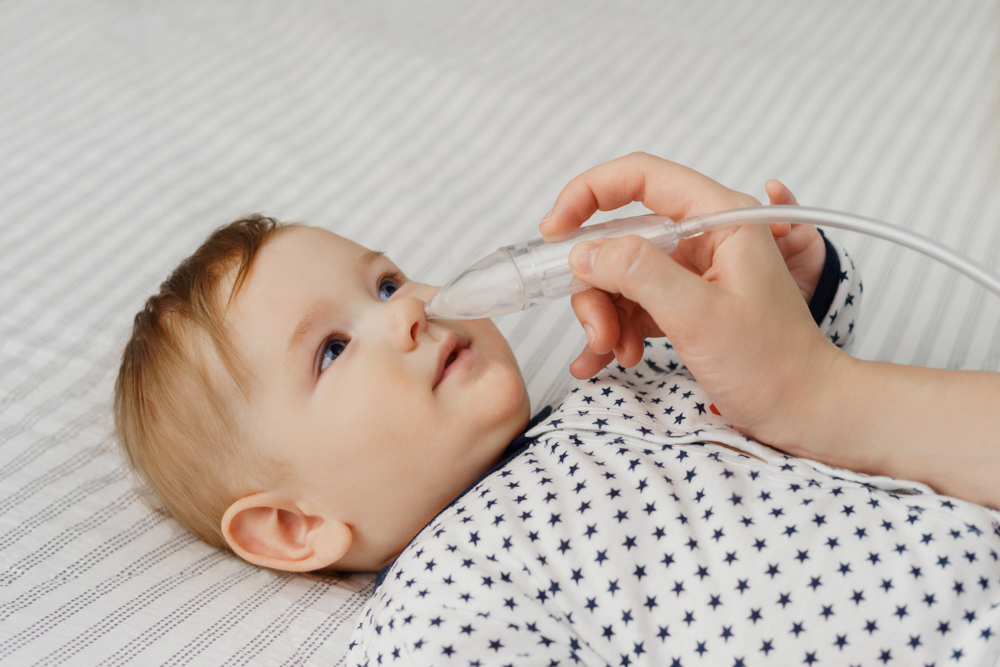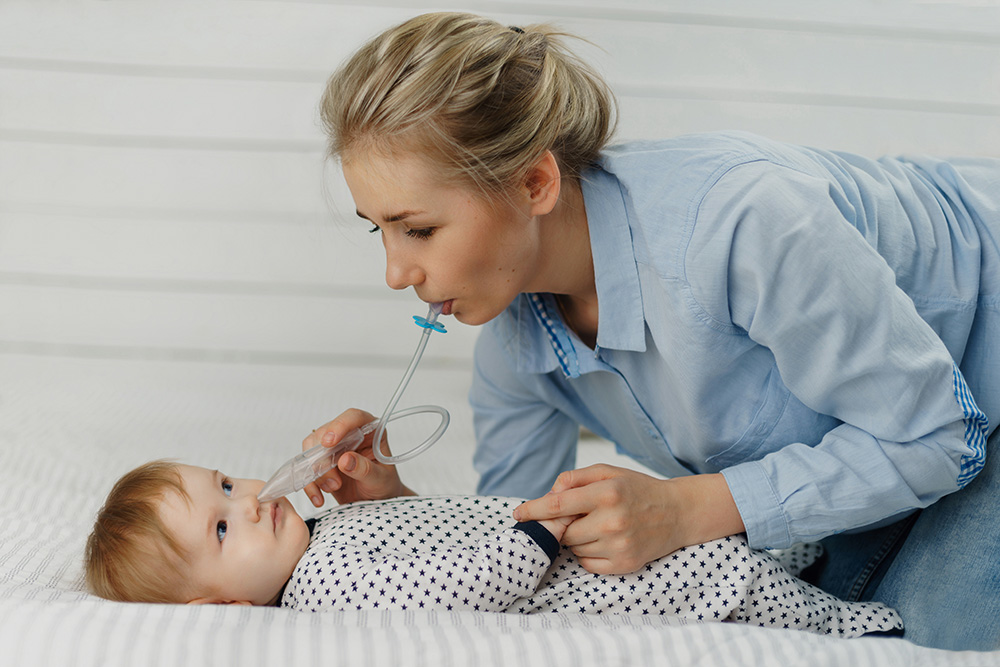 What makes this ROXY-KIDS aspirator so special?
1. Patented two-chamber design - air flow which comes through one chamber does not mix with mucus coming into another chamber. This eliminates the possibility of mucus getting into the tube. As a result, there's no need to buy extra filters or disposable nozzles (not only does it ease the process but it also helps to save money).
2. Soft nozzle made of high-quality German TPE does not irritate baby's sensitive mucus membrane.
3. Comparing to analogues, the tube diameter and length have been extended.
The transparent body of the aspirator allows to visually control the process of mucus discharge and spot its color to identify the stage of rhinitis. Every mum knows how important it is for easier diagnosis and monitoring of the illness.
4. All materials are absolutely safe and hypoallergenic.
5. Colorful stopper in the shape of a flower catches baby's attention and allows mummy to hold the mouthpiece comfortably in the mouth.
6. Both tube and nozzle can be sterilized using boiling water (unlike tubes made of PVC which cannot be exposed to high temperatures).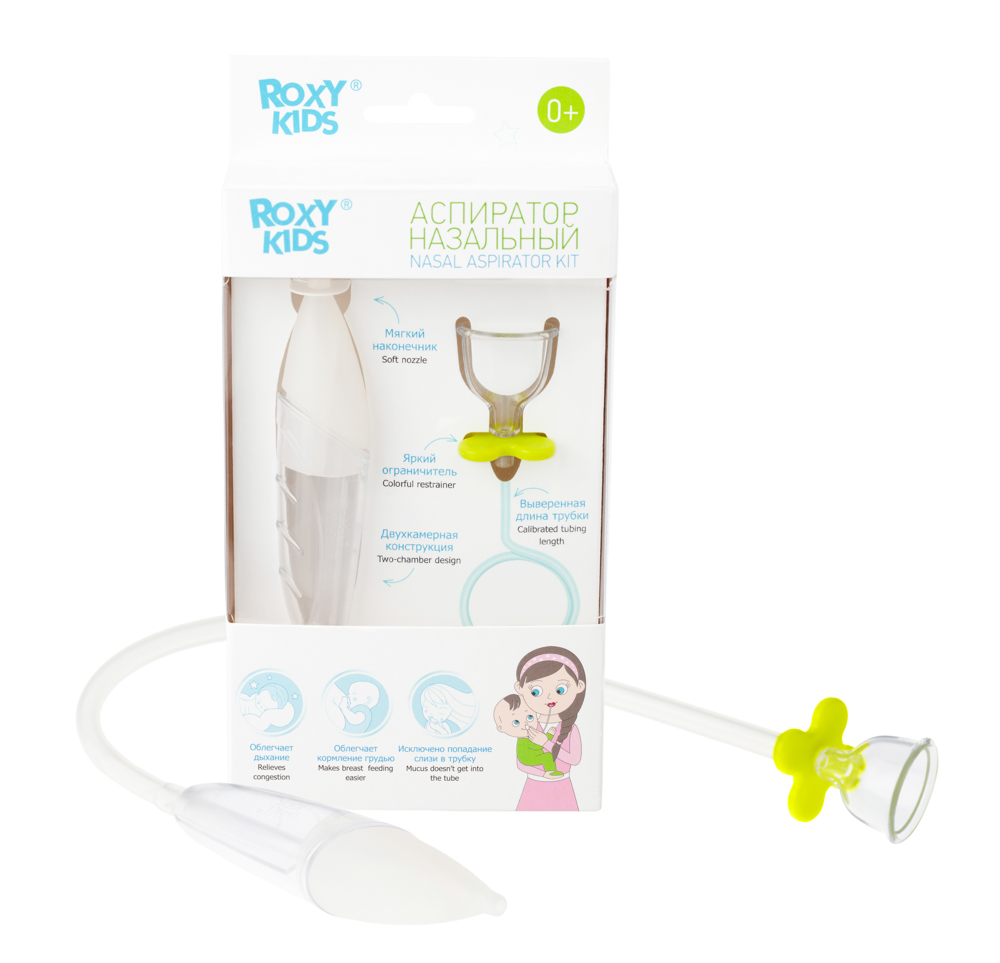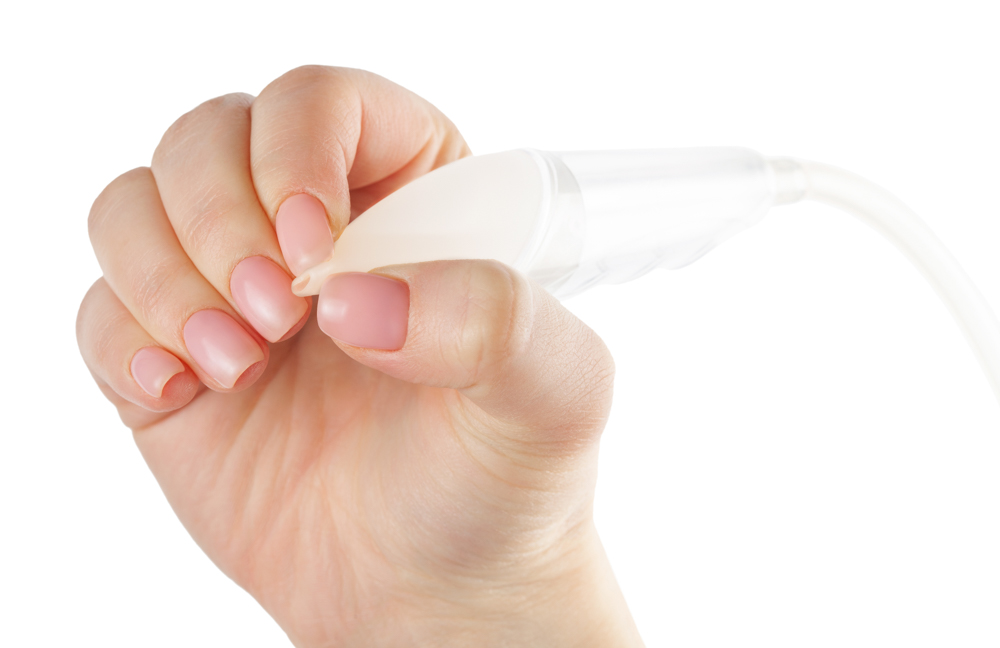 Why should you choose the ROXY-KIDS aspirator?
This ROXY-KIDS nasal aspirator will help your baby breathe freely and save your money as now there's no need to buy extra filters or disposable nozzles and replace batteries. Moreover, the aspirator is easy to clean and use while on the go.
The ROXY-KIDS company is happy to present this new product which is good not only for babies but for their parents as well.